TV Do-Overs blog hop… Who loves a good post-apocalyptic TV show? (Revolution and a little bit of The Lottery)
There's a great post-apocalyptic TV show called Survivors , not that Survivors , this one is British and if you don't have Netflix you may ...

http://danielle-claude.blogspot.com/2014/07/tv-do-overs-blog-hop-who-loves-good.html
There's a great post-apocalyptic TV show called
Survivors
, not that
Survivors
, this one is British and if you don't have Netflix you may never have the pleasure to see how a good post-apocalyptic TV drama is supposed to be look like. The premise is simple a strange flu-like virus spread like wild fire and kill a billion people. The series follow a group of survivors
in the wake of
that disaster.
I've underlined "in the wake of" because it's my main and first issue for post-apocalyptic turned dystopia, Revolution. It could have been such a great show:
What would you do if one night the power just shut off all around the world? How would you cope? Where would you go? How would you adapt? These are questions the show never bothered to answer. They just send us 15 years in the future. Next time, please develop the story with more than just mere flashbacks. This could have been the first two seasons of the show and maybe it wouldn't have been cancelled.
v
Why the dystopia? Or at least such a bad one? I was fine with blind anarchy. It started with a quest led by the worst convincing lead I've seen in a show in a long time, Charlie Matheson. She wanted to save her brother Danny after he was captured and her father was killed. Then they mingled it with a quest to restore the power. Then, it became a weird political drama, where everybody wants to rule the world, electricity be damned! Oh wait, it's about restoring the power again but this time the nanotech (don't ask) will be deciding… then it got cancelled. Did I lose you there? Well so did Revolution's viewers! Next time, give yourself more than 42 episodes to be so diverse with your plot.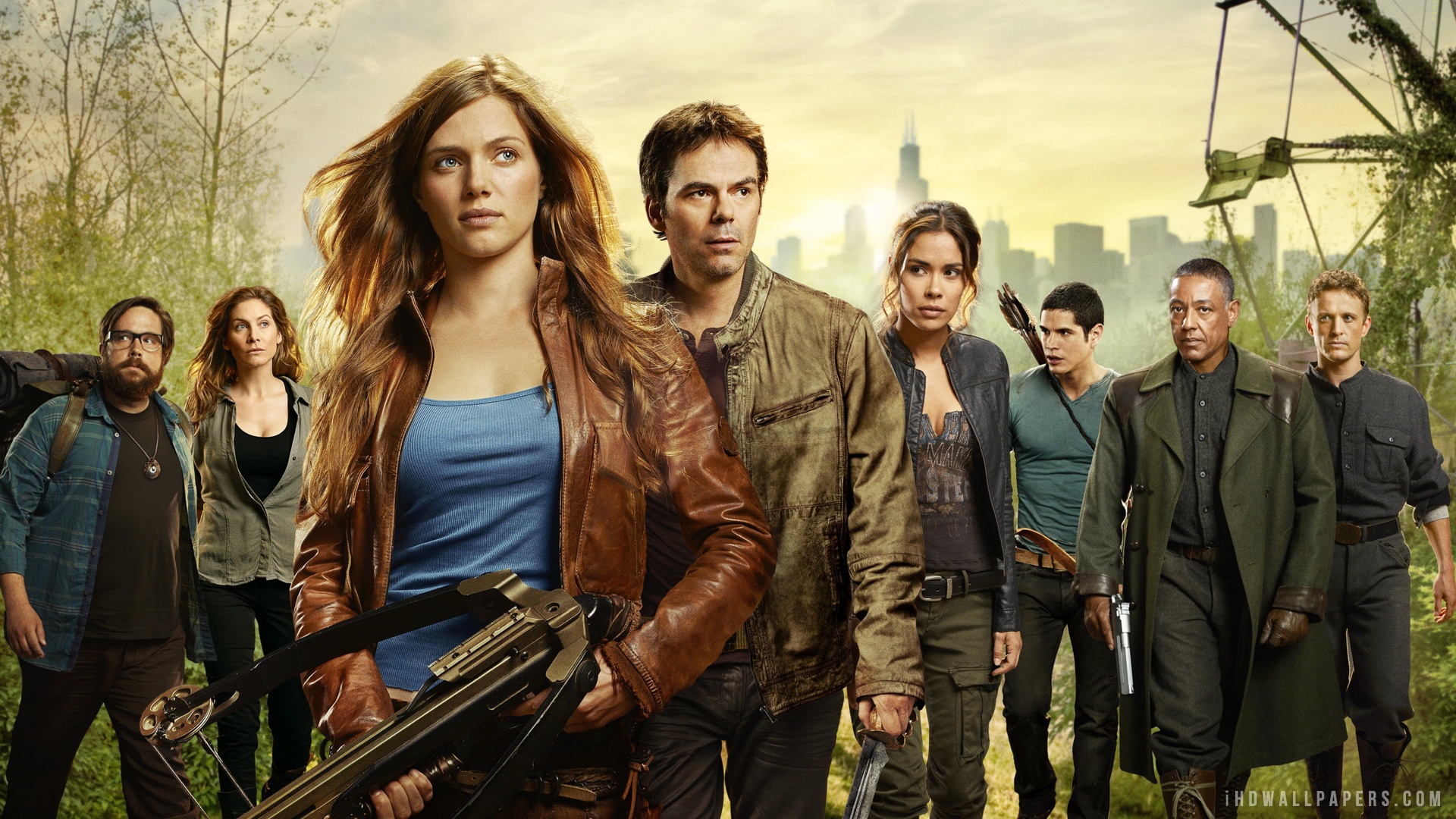 v
Before mentioning the horrible casting (rolling my eyes here) I should mention the female hygiene in that show. It appalled me! It appalled me that they look more groomed and cleaned that people with running water, beauty supplies, electricity and not like they've been camping for 15 years. More realistic please, not everything needs to look so prim. It is a world without electricity, viewers may expect them to miss a few waxing appointments and a few dirty clothes here and there.
v
There are great actors in Hollywood, they might not look like they belong in a fashion magazine but they can act or at least carried a weak overcrowded plot. These didn't show up during Revolution's casting sessions:
Tracy Spiridakos as Charlotte "Charlie" Matheson, one word NO. She couldn't handle the serious scenes and always looked that show was about to laugh. She made my slapping hand itch…
Elizabeth Mitchell as Rachel Matheson, I didn't like her in "Lost" and she played the exact same character in Revolution.
Billy Burke as Miles Matheson, does he look like someone who can create a Dystopian society? No! Why oh why?
David Lyons as President/General Sebastian "Bass" Monroe, Bass with his golden locks looks nothing like the title mentioned above. Something tells me that he moonlights at Abercrombie and Fitch. I quickly got tired of his longing looks at either Rachel or Miles. Awkward…
J. D. Pardo as Jason Neville, another Abercrombie and Fitch. Just not convincing enough for me.
What are they selling? Boots? Water? Why do you mean it's not a commercial?
If they ever reboot this show, let's take this slow time. Woo the audience with a nice development of the backstory. How was the Republic made? How did they create those small towns. What really caused the blackout? And better and smarter casting. Pretty people can do so much, especially if you want them to read lines and make us believe in wacky plots.
R.I.P. Revolution, I hope you'll learn from your mistake.
There's a new show in town called The Lottery: Set in a world destined for extinction as women have stopped having children. When remarkably 100 embryos are successfully fertilized, a national lottery is held to decide the surrogates. (From IMDB.com)
The show is new, only two episodes in but it's already making the same mistakes: No backstory, the plot here starts years after the beginning of the extension and it feels like we're in the middle of the story. At least that's the way I see it and it doesn't help us identify with some characters.
Darius Hayes, for example, is bad man but we have no idea where he comes from? This is not a comic trip with villains and heroes, so please The Lottery, give your characters so humanity so we can relate don't just make them bad for the sake of entertainment.
Hop on over to

Jami Deize

's blog tomorrow for her TV Do-Over Blog Hop post! Full schedule on

Caroline Fardig website